Hello and welcome!
If you're struggling to make an important change in your life, you've come to the right place.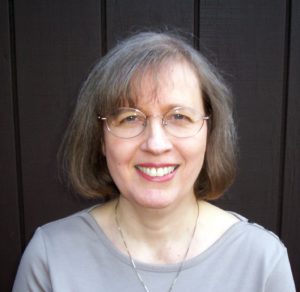 Hi! I'm Jennifer Longociu, founder of Forefront Hypnosis and Coaching, and 5-PATH® Certified Hypnotist.
By now, you've probably tried everything under the sun to solve your problem, and you're seething with frustration.
"What else can I possibly do?" you ask. "It's hopeless!"
An Easier Way to Change
You desperately want to lose weight and nothing has worked. Or you need to  overcome a bad habit or irrational fear that holds you in it's grip.
Whatever it is, you simply want to enjoy your life and stop beating your head against the wall!
Well, before you give up on your goal, let me give you some excellent reasons to feel hopeful again.
A Little-Known Secret
You see, the problem is how we usually go about making changes.
We use Willpower. Determination.
We clench up and try so hard and then feel devastated when the changes we want don't happen.
Then we beat ourselves up about it.
I don't want you to feel this way anymore.
So I'll let you in on a little secret…
Your everyday state of mind actually resists change. That's right. Even positive change.
Take Charge of Your Life
In trying to protect you, your everyday consciousness strives to maintain consistent beliefs and habits – even ones you may have learned years ago that no longer benefit you.
This is why, for example, you can use conscious willpower to diet month after month and year after year with very little success.
Because your normal state of mind tries to maintain consistency.
Even when doing so keeps you overweight, or prevents you from making other important changes in your life.
The mind seeks the familiar, and filters out anything that doesn't fit what it already believes.
Even if deep down you want something different for yourself.
Changes That Stick
But the good news is that hypnosis can help you overcome this barrier to change.
You see, hypnosis allows you to temporarily bypass this filtering function of the mind. So that new, positive ideas that you choose can be accepted by both the conscious and subconscious mind and can take effect in your life, often quite rapidly.
Hypnosis gives you the power to get out of a rut, to overcome bad habits and limiting beliefs  that are virtually impossible to change by conscious effort alone.
But is hypnosis safe?
Can a hypnotist make you do something you wouldn't normally do?
Actually, no.
But you may be a bit skeptical and that's understandable.
Hypnosis: A Natural State
We've all seen so-called hypnosis in cartoons and movies and while it can be very entertaining, it isn't a reliable source of information.
So what is hypnosis really?
It's a natural state, one that you've already experienced many times. When you read a good book, watch an entertaining movie, or have an engaging conversation, you're in a state of hypnosis. The rest of the world seems to fade away as you enter into a more focused state of mind.
But of course, you're always in control. If you're watching a riveting movie and somebody suddenly calls your name, you can instantly return to the here and now and take care of the matter at hand.
The same is true in your sessions with a hypnosis professional. It is a partnership in which you allow yourself to be guided into a focused state for the purpose of making the changes you want to make.
Reclaim Your Life Today
As a certified 5-PATH® hypnotist,  I can help you take control of your life and end frustrating issues such as weight gain, addictions, relationship issues, anxiety and anger, and a host of other concerns in just a handful of sessions.
Haven't you suffered long enough?
Let me guide you through a proven, systematic process that has helped thousands eliminate problems and make changes that resist most of the usual attempts at self-improvement.
Click here to set up a free 30-minute online Zoom or phone consultation with me.
I'll answer all of your questions and get you on the road to the life you want.
Isn't it time?
I look forward to speaking with you.
Jennifer